Between the pilot for Hey Dad..! and the first series, I spent a few weeks filming for Sons and Daughters.
I played Cassie Hunt, the daughter of Gordon Hamilton's housekeeper.
In real life, I hated the show. I remember I didn't want to be on there, but my dad convinced me it would be ok.
Someone uploaded episodes on Youtube, and I've put a couple on here. You can see more at YouTube by hitting on the related videos. It's funny looking back at all the terrible haircuts!
Thanks to Hayley for finding these and uploading the H&A stuff to YouTube!
Here's some other stuff I've done. Most of it is low/no budget stuff I did when I first moved over here, just because I had time to kill and thought it would be fun to do some Indie stuff. Trust me, working on Indie stuff is way overrated…. I've also included my Home and Away appearance here.
Back when I was starting Going Down, we went to the Aussie BBQ in Austin, TX and filmed at some cool places like Oceancorp in Houston
Here's the small piece I did at Oceancorp during their Commercial Diver Experience Fantasy Camp weekend.
There's more of these kinds of videos at the Shrimptank FB page.
An Indie Film called Craving Heathers. I later pulled out over "creative differences"…..
Second Kamala Scene From Craving Heathers. My hair looks completely different since we re-filmed this one over a year later, in 100'F heat….
I also did some stuff for a weird online comic strip, called Captain Badass.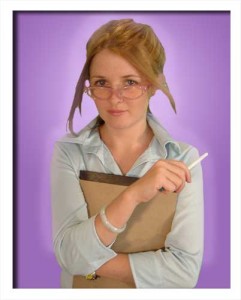 Gotta love youtube.com
Here's a really old commercial from the 1980's. You've got to start somewhere, right? I'll put some more up if I find them.
I'm at the very end with the long blonde hair and the red dress.
Here's a Channel 7 Promo from 1990, In The Mood. I got to play the saxaphone.
Arnott's Cruskits circa 1983
Just found an old Cadbury's commercial.