Is Australia really that safe?
It's funny how perception and reality can be two completely different things.
People perceive Israel to be this dangerous place, where you're minutes from being struck by a bomb, and Australia to be this laid back beach paradise where everyone smiles and says no worries.
Reality though, as we see this week, is that our perceptions may be way off.
I have been to Israel three times. My husband works for an Israeli company, and he goes for a week at a time, and while he works, I go explore. I spend all day and some evenings wandering around, walking miles at a time. I've never been anywhere where I felt so safe to walk all over, or catch transport, or walk to a restaurant at night by myself. I love going back each time because I know I'm free to just relax and not worry about my safety.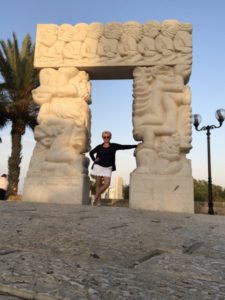 Continue reading "Perception of safety"